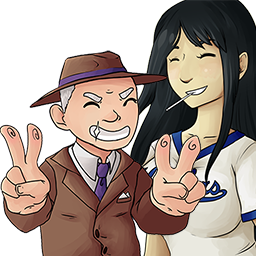 Visual Novel + Dating Sim
Three love interests
Profit from a wild economy
Five possible endings
Can you become a millionaire in 100 days?


The Dragon of Wall Street is born!
Manage your portfolio and your personal life in this stock market visual novel! Profit from a wild American economy, with historic real life stock events: presidential elections, auto-industry bailouts, Wall Street protests, quantitative easing and so much more! But when you deal with six crazy characters, stocks might be the least of your worries!
Your old man has challenged you to make one million in 100 days. But it's not just about the money, right heartbreaker? Tons of comedy and choices await, so what are you waiting for?