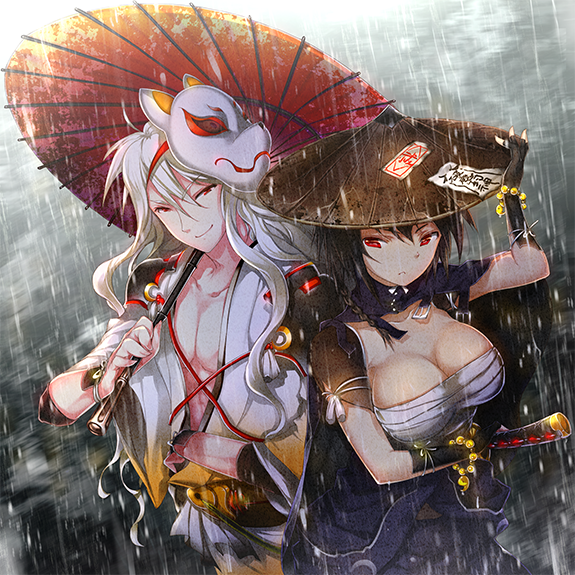 Samurai of Hyuga Book 2 has been released! Check out it's page here!
For the newly initiated, this is where I give my post-mortem for the game, though that word doesn't sound appropriate. Make sure to follow me on twitter @MChoiceStudios for blog updates and release dates!
If you're here from Steam, I want to give you a special shoutout. If you're like me, you're a guy and a gamer, and a decade ago I was 17 and I could never be bothered to read a novel. Best I did was the Player's Handbook. The habit of reading is the best one you can pick up—whether it's interactive or not, manga or comics, graphic or visual novels. It's going to take you places Bioware just can't.
Risks and Rewards
What I'm most proud about may not be so obvious from release dates alone.
Fatehaven: 8/2014
Samurai of Hyuga: 7/2015
Samurai of Hyuga Book 2: 9/2016
Book 2 is over 1.5x the size Book 1 was, with hours of more gameplay for a single playthrough. Writing for Book 2 didn't even begin until 2016. I'll spare you the real life details, but after storing up enough rent and food money I took a big occupational risk. If you're a prospective game developer you know the jump I'm talking about. But please keep in mind: I made sure I had a proven record of success (Fatehaven and Samurai of Hyuga) before taking the dive.
And so I raced against the clock and averaged 2,264 words a day. I kept count, kept disciplined and kept myself from burning out. The writing itself is greater than Book 1's, but I'll be the first to tell you I can improve. I know the expectations for interactive fiction are low, but that's not going to stop me from training.
I am very optimistic about the future. Thank you, as always, for supporting me.