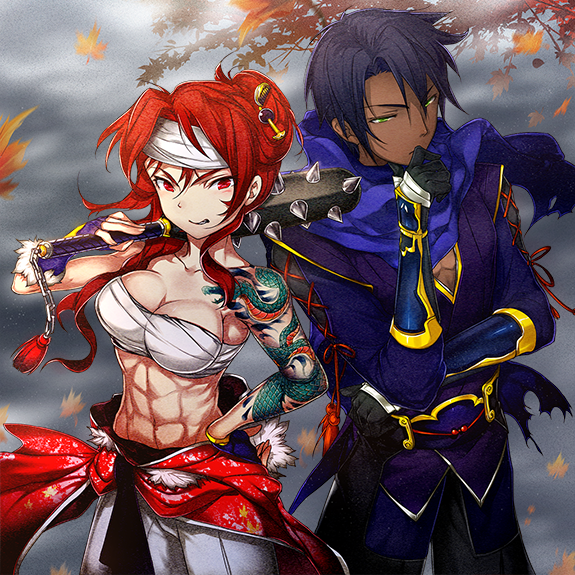 Samurai of Hyuga Book 3 has been released! Check out it's page here!
It's been a long year for me and Hyuga fans. I want to thank everyone reading this for their patience, especially those who have written such nice words to me on the forums, this website and twitter. Speaking of twitter, make sure to follow me @MChoiceStudios for blog updates and release dates!
If you're interested in some behind-the-scenes insight, then keep reading! Some of these topics I'll elaborate on in blog posts next year:
Mysteries are Tough
Through constant rewrites and discarded drafts, I have acquired a huge respect for mystery writers. It's embarassing to say how much I had to throw out just to get the timeline to make any sense! And adding text-input to give readers that Clue Finding Feel™ was no easy task!
But I wanted a murder mystery in a Western-style mansion, and I'll be damned if I didn't make it happen!
The Power of the Premise Line
Book 3 is 20,000 words more than Book 2, but it is also faster-paced and much tighter. If I did my job right, you should feel like a lot more happened in Book 3 than any of my previous stories.
My secret can be found in a book: Anatomy of a Premise Line. It helped me outline and keep focus throughout the writing process. As the series goes on, outlining becomes an increasing necessity. One I have learned to love!
Finally, a Satisfying "Ending"
I won't spoil the ending here, so no worries! While the series is certainly not over, the resolution at the end of Book 3 is solid. It represents a shift in tone and phase for the series while providing a lot of speculation for the fans.
What awaits our favorite ronin, I wonder?